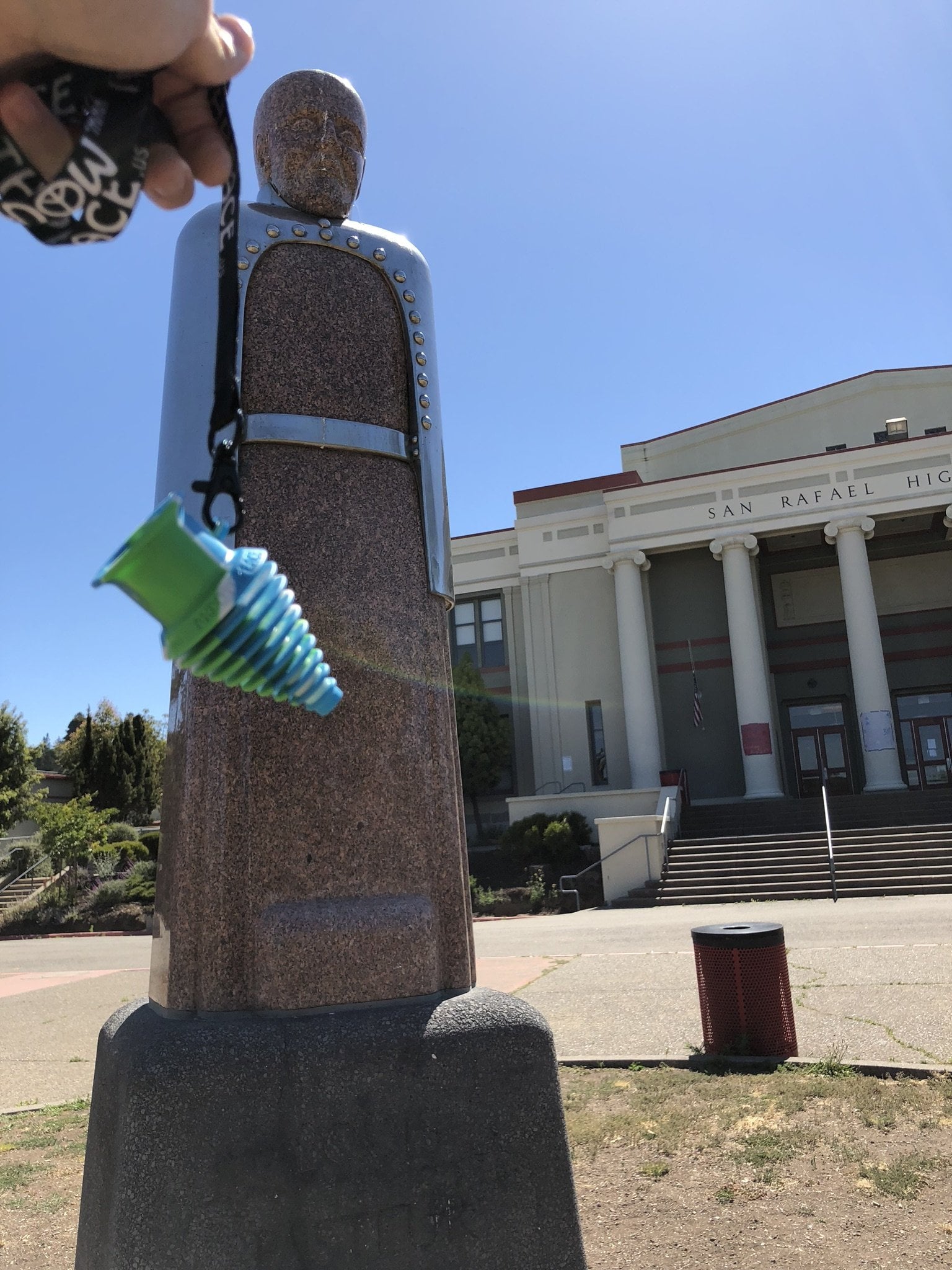 The most wonderful time of the year is soon to be upon us: 420. What better way to celebrate than smoking your way through the most weed-friendly states in America?
If you're in need of a weedcation, 420 is the perfect time to travel, with cannabis events popping up across the country.
We've got you covered when it comes to planning your 420 road trip, from where to go to what you should (and should not) bring along.
The History of 420
The history behind 420 is a bit… hazy. Some reference Bob Dylan's legendary song Rainy Day Women #12 & 35, others point to the birthday of Adolf Hitler.
In reality, it can all be traced back to a group of Californian teens.
In 1971, a group of teens (nicknamed 'the Waldos') from San Rafael High School would gather at 4:20PM by the campus' statue of chemist Louis Pasteur for a quick sesh. They chose this specific time because extracurricular activity had usually ended by then. The group would use '420' as a code for marijuana.
After high school, one of the Waldos started working as a roadie with Grateful Dead bassist, Phil Lesh. The band is said to have helped popularize the term '420'. In the early 1990s, a group of Grateful Dead fans handed out flyers that invited people to smoke '420' on April 20 at 4:20 PM; one landed in the hands of Steve Bloom, a former reporter for High Times magazine. The magazine printed the flyer and continued to reference the number, further popularizing the term.
The rest is history.
What to Know Before You Go
Before setting out on your 420 road trip, there are a few things to keep in mind.
If you live in a state where medical or recreational use of cannabis is legal, it's easy to forget that isn't the case everywhere. Do your Currently, ten states in the U.S. (plus Washington, DC) have legalized cannabis for recreational use for adults over the age of 21. If you plan to consume during your trip, do the research beforehand – or, you could end up in a different destination entirely.
Consider exploring your home state and seeing all it has to offer – especially if cannabis use is legal. Research the best National Parks, campsites and beaches, or find a bunch of dispensaries in different towns to pay a visit.
Before you blaze, remember that cannabis is not permitted on federal Consider microdosing before heading out on an outdoor adventure, have a low-dose gummi or rig a dab. Microdabbing is an excellent introduction into the world of dabbing, as dabs are the most potent and powerful way to consume cannabis concentrate. Have some fun and let your creative side shine with

Moose Labs Dad Art wax molds!
What You'll Need
Like any road trip, it's important to make sure you pack the essentials. No, we're not referring to maps, sunglasses and travel pillows. If you intend to smoke your way across country or state, make sure you have the realtravel essentials.
Using a grinder is critical for rolling the best joints and the smoothest hits. An easy-to-clean and quick-to-use grinder card is perfect for any travelling stoner.
Just as important as the vehicle that you're travelling in is your favorite smoking vehicle. Whether you prefer big bong hits or pipe puffs, carefully stow away your paraphernalia pieces.
If you'll be travelling with others, or stopping for festivals or meet-ups, take steps to stay safe! Don't forget to pack your favourite Moose Labs MouthPeace. Sleek and slim – the MouthPeace Slim is half the size of the Original and perfect for travel.
Above all else, one of the most vital travel pieces is a smell-proof, discreet stash box. Not only does a stash box keep your bud fresh, but it helps keep it safe and secure.
Don't overlook the basics. Make sure to pack more than enough lighters, papers, tips. For extra protection, the Mini can save you from contamination or a soggy joint that barely rips.
Whether you're travelling the coasts of California or the mountains of Colorado, do your research and pack properly before you set out on your 420 road trip.
Wherever you go or whatever you do – smoke safe!