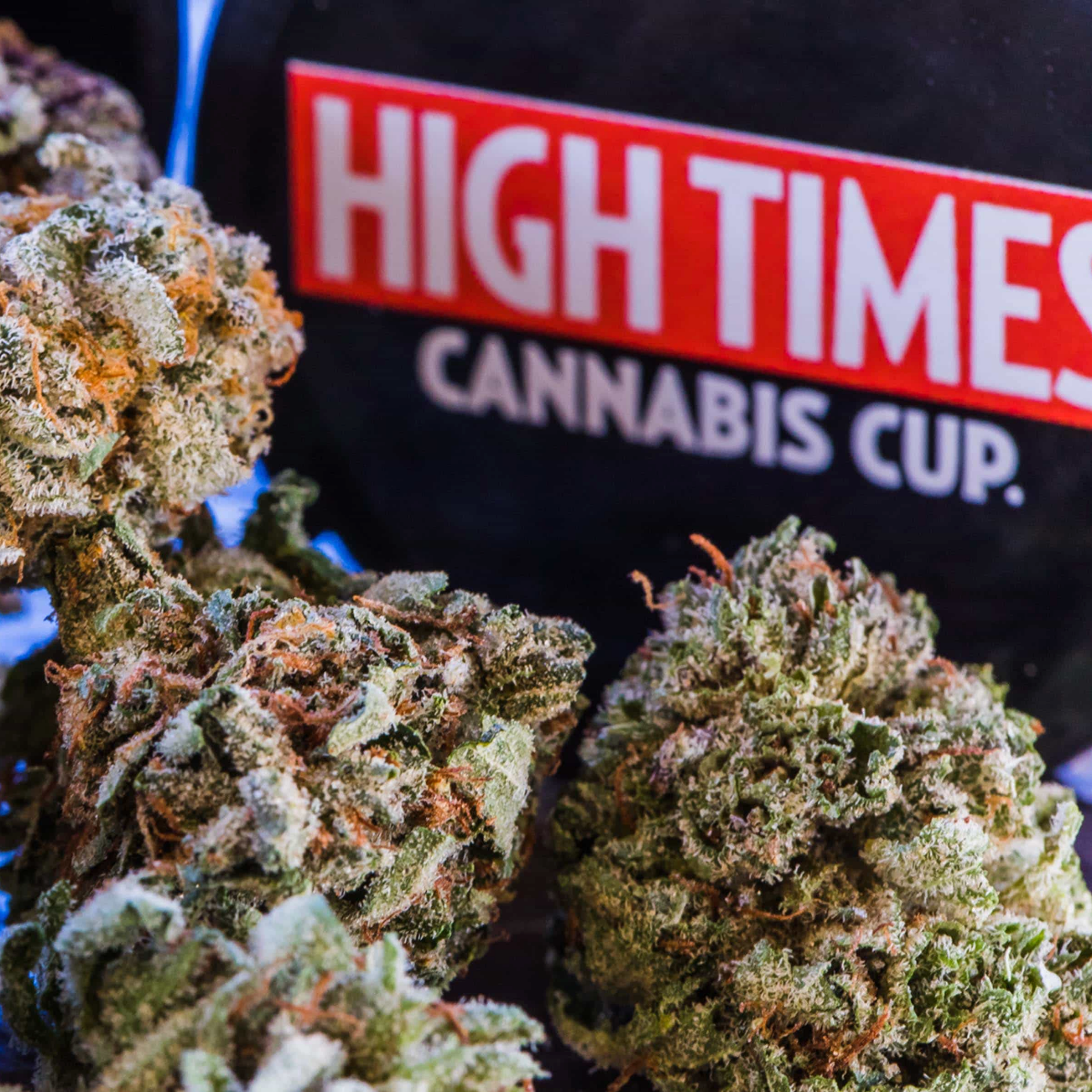 It's safe to say that 2018 was a 'budding' year for the cannabis industry in the United States. To date, 10 states have officially legalized marijuana use for adults, while 33 allow medical use. With cannabis policies advancing significantly at state, federal and international levels – reefer madness has spread across the country like wildfire.
Moving into 2019, the tally of states that will allow marijuana use is expected to jump in a big way. Some states that are expected to pass legalization laws this year include New Hampshire, New York, Minnesota and Illinois. These numbers are expected to grow over the course of the next couple of years.
It comes as no surprise that with a blaze of legalizations spreading across the country, more cannabis festivals and tradeshows are popping up. From the Cannabis Cup to CannaCon, we've highlighted some of the best weed-friendly festivals, expos and parties to hit in 2019.
The Cannabis Cup
The world-famous Cannabis Cup tradeshow takes place five or six times a year, in Amsterdam, Los Angeles, San Francisco, Denver, Seattle and Michigan.
This year, the High Times Cannabis Cup will celebrate its 32nd year. Judges from around the world will gather to vote for their favorite marijuana varieties. Categories include best new product, best booth, best glass, best hash and much more! Attendees can expect live music, educational seminars and an expo for marijuana-related products from cannabis-oriented businesses.  
The Cannabis Cup is the Oscars of the marijuana industry – it's time to bust out your favorite Moose Labs MouthPeace to sample some of the worlds best pot.
Celebrate 420 in Denver, Colorado
Famously known as the 'stoners' holiday – 420 is truly the most wonderful time of the year. If you're looking to smoke your way through the country, you'll want to check out our complete guide to planning the ultimate 420 road trip.
On 420, there are countless events to attend and experience throughout the country. But nothing comes close to the cannabis events that happen each year in Denver, Colorado. On any given day, there are numerous marijuana-related events going down in the Mile High – making it an ideal destination for potheads.
From April 18-22, you can join the Colorado Cannabis Tour for Colorado Cannabis Week. Gain access to the best classes and events that Denver has to offer! Enjoy the Munchie Crawl, cooking classes, infused dinners and event Puff Pass & Paint classes.
Sharing is caring, but before you puff and pass – remember to stay safe with Moose Lab's MouthPeace Mini, the perfect spliff holder.
The Emerald Cup
In 1996, California became the first state to legalize medical marijuana use. So, it comes as no surprise that they host some of the best cannabis festivals in the world.
The Emerald Cup is Northern California's premier cannabis destination, while advancing the concept of sustainable, outdoor farming. If organic cannabis is important to you, then this is the festival for you! The Emerald Cup's reputation is regarded as the largest, most respected, organic, outdoor, cannabis competition in the work. This incredible event brings together experts and educators to engage attendees with seminars and workshops.
Attendees can expect to enjoy incredible food, contests, speaking events and live music! Participate in live cooking demos with professional chefs, taking regular recipes to a higher dimension. Bring along your favorite Moose Labs Bundle and enjoy some of the best organic cannabis strands in the industry. Last year, the 2018 Emerald Cup marked Willie Nelson's first-ever appearance at a large-scale cannabis festival – collecting the renamed Emerald Cup annual award, which will be titled the 'Willie Nelson Award' for future honorees.
This two-day festival is packed full of everything your stoner heart could ever desire, music, munchies and of course, a ton of weed.
CannaCon
No festival guide is complete without mentioning CannaCon, one of the world's largest cannabis expo events. This is the perfect event for any budding entrepreneur, blooming professional or pothead.
With multiple events throughout the year, CannaCon is the gathering place for those looking to submerge themselves further into the cannabis industry. This year, CannaCon is visiting Oklahoma City, Detroit, Springfield and Seattle.
This expo is dedicated to creating and strengthening lifelong partnerships within the cannabis industry. Providing a global venue for Cannabis Businesses, entrepreneurs, investors and community partners. If you're keen on standing up-to-date on the cannabis industry this is the event for you.
Across the country, there's something for everyone when it comes to cannabis festivals, tradeshows and expos. So, what are you waiting for? Whether you're looking to blaze up on 420 or get trippy in California – we've got you covered.